Featured Videos | view more
Video
Graves' Disease: Old, Effective and New Treatments
This one-hour webinar features a comprehensive case-based discussion covering Graves' Disease. The panel features a multidisciplinary team of experts from endocrine surgery, endocrinology, ophthalmology, and nuclear medicine. Learn about ...
Video
Grand Rounds: ApoB and Lp(a) - The Role of Lipoprotein Biomarkers in the Evaluation and Treatment of Cardiovascular Risk
Penn Presbyterian Medical Center's Grand Rounds program welcomed George Thanassoulis, MD. Dr. Thanassoulis discussed the evidence for clinical utility of ApoB testing in primary and secondary prevention, the evidence behind Lp(a), and ...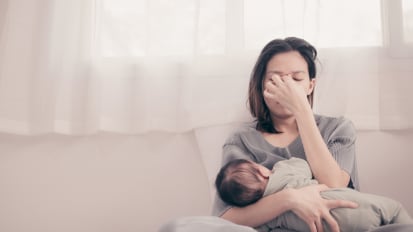 Video
Cardiac Symptoms and Risk in the Postpartum Period - What Not to Miss
Cardiologists Jennifer Lewey, MD, MPH, and Monika Sanghavi, MD, led a case-based review of various risks, presentations and recommendations to help provide patients the best cardiac care during the "4th trimester" after pregnancy.